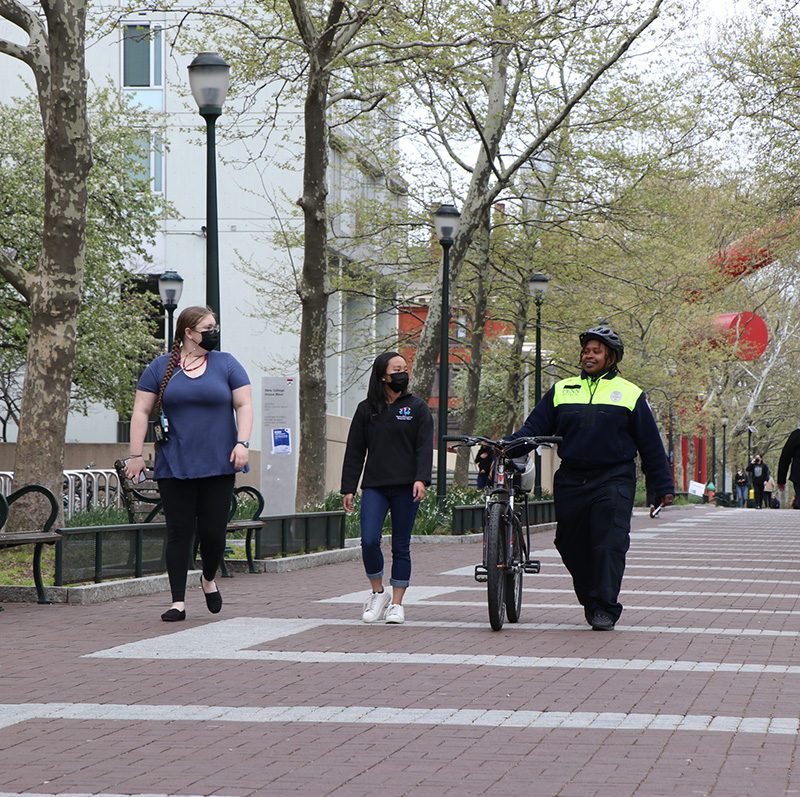 24/7 Walking Escort Service
Uniformed Allied Universal Public Safety Officers provide free walking escorts to everyone, across all campus locations. Officers are dispatched by radio and will accompany you from one campus location to another, to your parked vehicle, to a Penn Transit Stop or to an on-campus SEPTA regional transit stop.
Available 24 hours a day, 365 days a year, between 30th to 43rd Streets and Market Street to Baltimore Avenue.
Escort services also extend west to 50th Street, and north/south from Spring Garden to Woodland Avenue, between 10 a.m. and 3 a.m. via the University's partnership with the University District Ambassador Program.
How to Request a Walking Escort
Ask any Public Safety Officer on patrol or inside a building
Call 215-898-WALK(9255) or 511 (from campus phone)
Use one of the many building and blue-light ephones located on and off Penn's campus.