Safety Strategies: E-Scooters
Scooter Safety
Please follow the rules of the road and stay off sidewalks and University Walks when riding bikes, scooters, skateboards, and other personal mobility devices.
• Be mindful of other riders, vehicles, and always yield to pedestrians.
• Store your devices outside of buildings, away from entrances, and secured with a U-lock to a bike rack
• Lock your device – with a key if possible.
Never use or charge the battery if it is damaged.
Most importantly, keep safe and always wear a helmet!
ON-CAMPUS SAFETY:
Guideline 21. E-Scooters and Personal Mobility Devices
OFF-CAMPUS SAFETY:
Scooter Safety 101 with Wellness and Public Safety!
Be Mindful, Be Safe: Safety Poster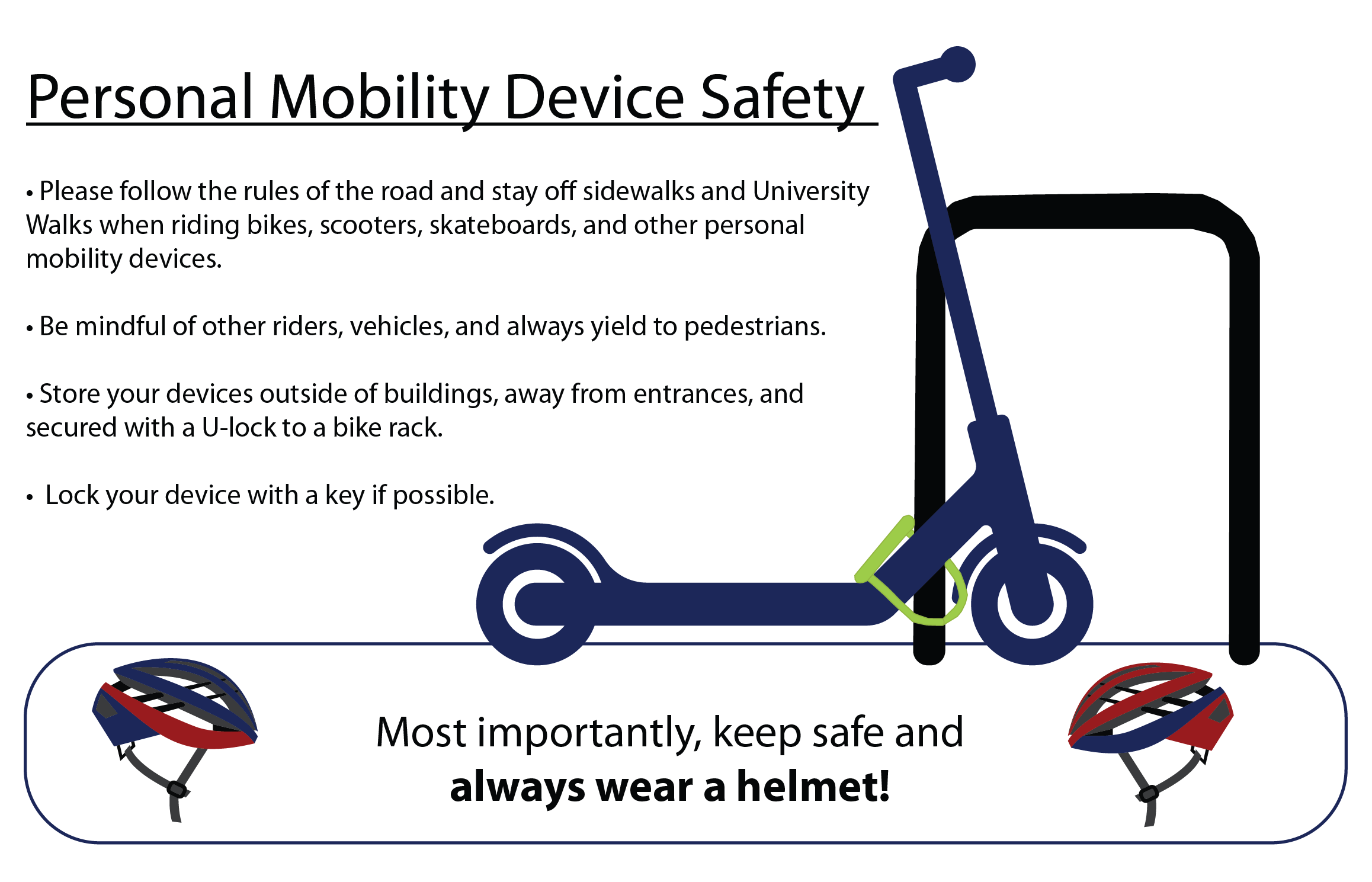 FIRE SAFETY:
There are many reasons for the restrictions regarding e-scooters on our campus.
First, because we care for your safety.
Scooters, much like bicycles, are not permitted inside of buildings due to egress concerns. If there were to be a fire in a building, the doorways, hallways and stairwells must be free of obstructions to allow for safe and effective egress of the occupants.
Also, the batteries found in these devices have been known to cause significant fire events. See the video below.
News coverage of building fire in New York City in 2023.